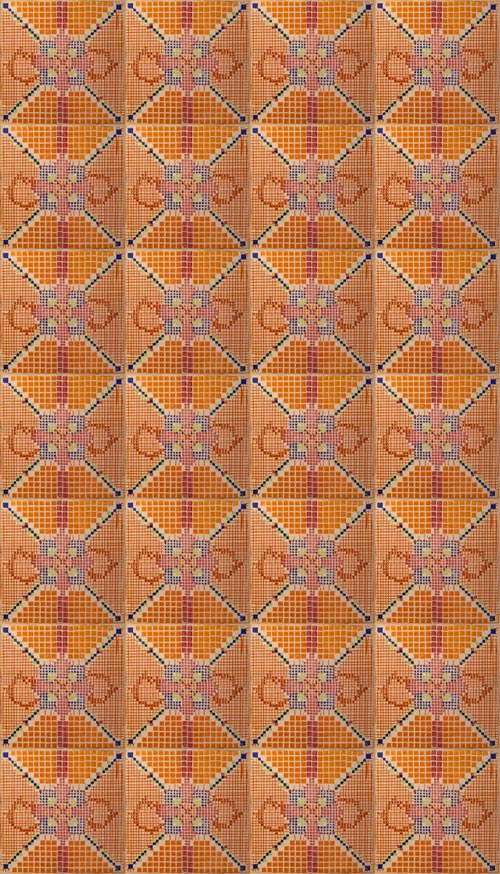 Menjar bé és viure bé. Menjar bé és saber menjar. I saber menjar és, sobretot, saber què estem menjant.
Al Forn de pa Fortino us ajudem a menjar de forma saludable, plaent i informada. Treballem artesanalment amb els millors ingredients i us els sabem explicar.
Perquè no és el mateix pa calent que pa bo.
Entra a conèixer-nos!
Perquè la teva salut i vitalitat en depenen.
About us
The Fortino bakery is a family business located in Gràcia, one of Barcelona's liveliest districts. More than twenty years ago we started to specialize in breads and pastries made with whole-grain flours, and now we are a reference in Barcelona in the field of healthy eating.
We proudly serve daily a huge variety of whole grain bread and pastries with touches of creativity and thoughtfulness. Every item is handmade with the utmost care by the the six bakers that bake all the products you'll find in our store at Travessera de Gràcia street. Thanks to our extensive training in nutrition and baking techniques, our team prepares recipes that you won't find in any other bakery.
Our long tradition making the best bread allows us to provide a wide variety of breads, pastries and cookies, from the typical Catalan rustic loaf to more innovative and artisan-inspired breads and pastries specially designed for people who are passionate about healthy food.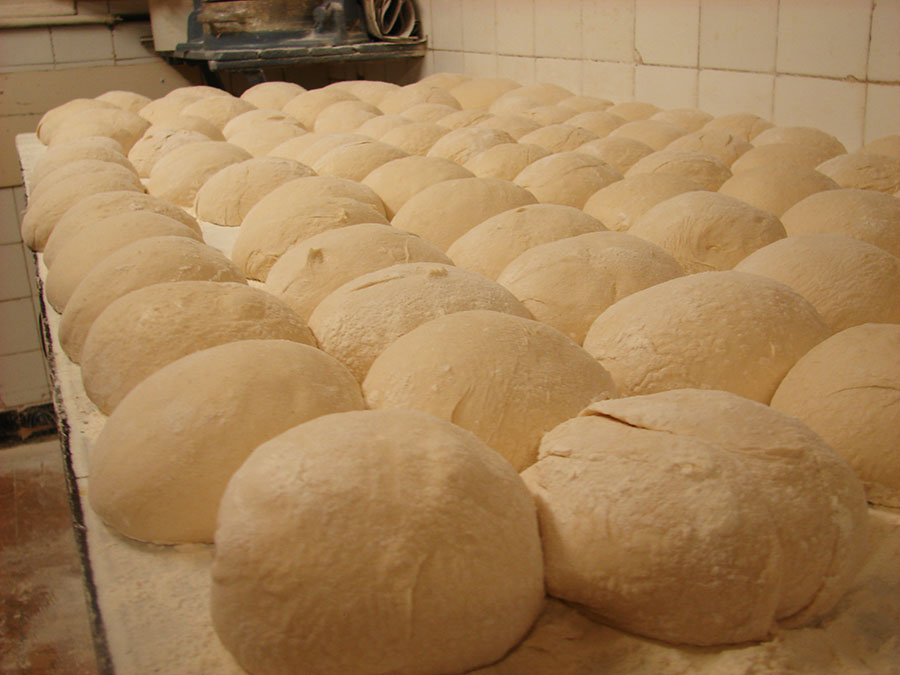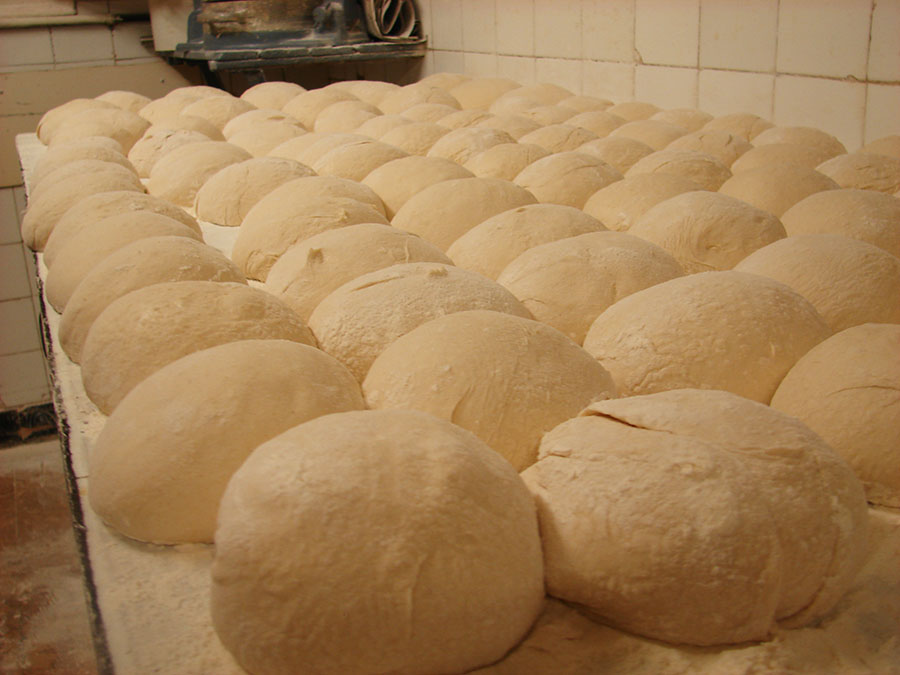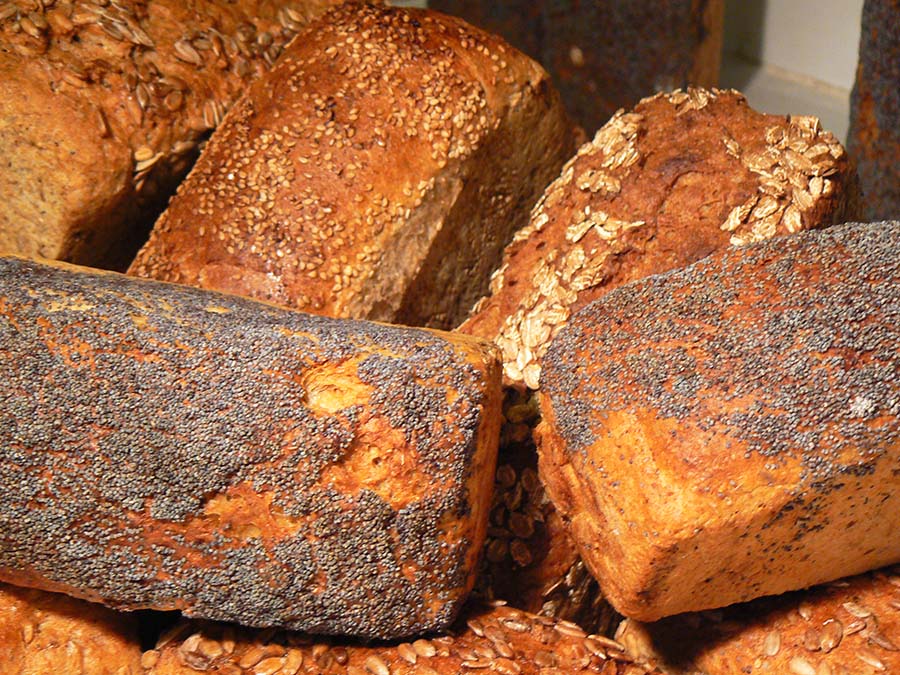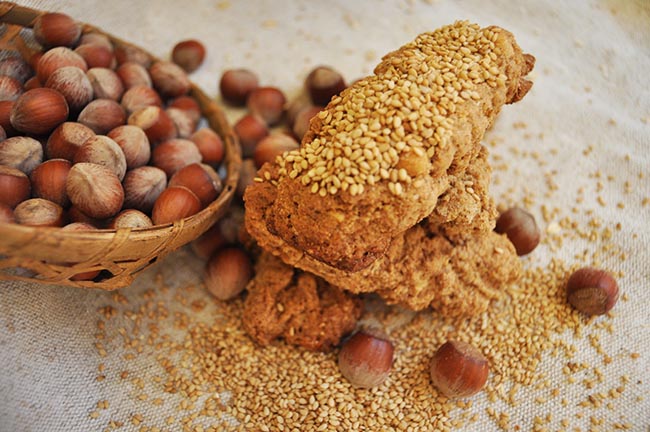 Our philosophy/core values/mission
Everything we make embodies our commitment to artisanal methods, natural ingredients and delicious food. If you you care about what you eat and are looking for:
Bread and sweets that stay fresh longer than four days and are free of preservatives,
Daily handcrafted and bakedproducts,
Handmade bread with traditional sourdoughand long fermentation timesthat is cooked in a stone-deck oven,
Local and certified organic whole grains and whole grain flours,
Traditional loaves and baghettes , such as the Catalan rustic loaf, along with new creations. Our intention has always benn to make truly good, artisanal baked goods, to innovate and to serve our customers as best as posible.
Healthy Ingredients: unsaturated and non-hydrogenated fats, cane sugar, nuts, seeds, spices…We choose locally grown products when available and buy from small, family-owned suppliers whenever possible.
A wide variety of products for all tastes and needs, also for people who prefer not to eat wheat or dairy and for vegetarians and vegans,
Products that combine healthy ingredients while taking into account the more savoury flavours and textures,
An efficient and profitable business, immersed in the life of the neighborhood, with strong core values and ethical practices. A business with a history of almost 100 years,
A team of dedicated retailers who do their best each day to ensure that we serve our customers the best way possible. They will kindly answer all your questions about our products and who have extensive experience in serving customers who might have a food allergy, a food intolerance or who prefer to avoid certain foods.
If you were looking for all this, come visit our store.
We look forward to seeing you in our bakery!